In this tutorial we will show you how to put a mugen game in resizable window. Step by step explaining you with images everything that you must do and the files that you must modify, in an easy and fast way.
Putting the resizable window in mugen makes it much easier to change the size because in this way you will not have to enter to modify the files every time you want to edit the size of the window.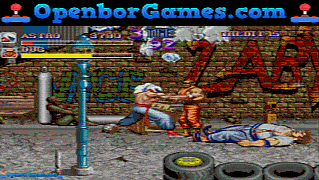 It should be noted before we start that although we have tested this method in many of the Mugen games may NOT work in all, some will be compatible and others may not, it can always vary in the versions or options you have enabled or disabled in your add-ons. That said let's start the tutorial.
Steps to put mugen game in resizable window
Enter the game folder and look for the folder named "data".
Inside the data folder look for the file named mugen.cfg.
Create a copy of the mugen.cfg file to have it as a backup in case something goes wrong.
Then open the mugen.cfg with any text editor like notepad for example.
Find the line that says RenderMode and change the value to the word OpenGLScreen it should look like this:
Then save the file, start the game and try to resize the sale by dragging the sides with the mouse or by clicking on the maximize button at the top right of the window next to the X.
With this there will be no need to edit anything else to change the size of the game sale, since you will be able to resize it in an easier and faster way.
If the game does not work or gives errors, put it back as it was before with the file you copied as a backup at the beginning.
Video
Important
Remember to always create a backup copy of the files before modifying them. In case you make a mistake you can go back to the original file you copied before modifying it.
If you have doubts, something to contribute or some correction that we overlooked you can leave it in the comments so everyone can help and learn.