Download ONE PUNCH MAN MUGEN V2 for PC we bring you this game. which was made by fan Dark Night on the Mugen platform with many amazing characters, moves and powers. It is a very fun game which is ideal to download and play with your friends, has all the characters enhanced with its mugen graphics engine.
It has 14 characters and many powers, skills, combos and scenarios in which you can have fun playing in this one of the best games made in Mugen.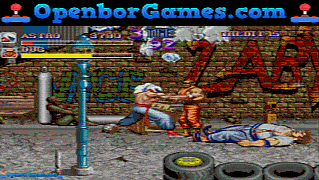 Features
Platform: PC
Language: English
Crack: No crack needed
Size: 355 MB
Controls: Keyboard / joystick
Minimum Requirements
| | |
| --- | --- |
| Operating System: | Windows 7 |
| Processor: | Intel core I3 |
| Memory: | 1 GB de RAM |
| Graphics card: | 1 GB |
| DirectX: | Versión 9.0 |
| Storage: | 400 MB |
In the menu of the game you have options to play several modes like VS that you can play with your friends in a one on one battle as you also have the TEAM mode for you to play with teams either against the computer or against your friends. Download ONE PUNCH MAN MUGEN V2 for free here.
ONE PUNCH MAN MUGEN game in its second version offers more powers, skills, scenario as well as corrections of problems such as the most common error is that it freezes or the game closes completely in full battle or to choose a character, as well as compatibility problems with some versions. Take advantage and download ONE PUNCH MAN MUGEN V2 to enjoy all these improvements and have fun with your friends.
Download links for ONE PUNCH MAN MUGEN V2

Let us know if any link has problems, you can do it in the comments section.