Download BLEACH MUGEN V3 for PC we bring you this game. which was made by fan Dark Night on the Mugen platform with many characters, moves and amazing powers. It is a very fun game which is ideal to download and play with your friends, has all the characters enhanced with its mugen graphics engine.
This BLEACH MUGEN V3 game includes more than 40 characters with which each one has different powers and abilities without counting that some are more powerful than others, you can test all their powers in a strong battle of all against all to increase the fun. This game to be developed by the same fans of BLEACH brings with it everything we always want in a game because one of us made it so that we can all play it just for fun.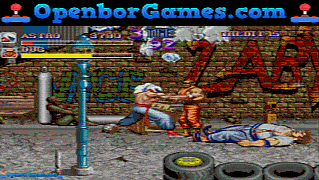 Features
Platform: PC
Language: English
Crack: No crack needed
Size: 1.4 GB
Controls: Keyboard / joystick
Minimum Requirements
| | |
| --- | --- |
| Operating System: | Windows 7 |
| Processor: | Intel core I3 |
| Memory: | 1 GB de RAM |
| Graphics card: | 1 GB |
| DirectX: | Versión 9.0 |
| Storage: | 1.5 GB |
In the game menu you have options to play various modes such as VS that you can play with your friends in a one on one battle as you also have TEAM mode for you to play with teams either against the computer or against your friends. Download BLEACH MUGEN V3 for free here.
Take advantage and download this game of BLEACH MUGEN in its third version because it brings more characters and bug fixes and bugs that we could have in the previous version such as errors that the game closes or freezes all this and much more was improved in this version and including more characters, skills, scenery and powers for you to have triple the fun.
Gameplay
Download links for BLEACH MUGEN V3

Let us know if any link has problems, you can do it in the comments section.