Here we show you how to add more slots to Mugen in the character selection screen to play with as many characters as you want.
Steps to add slots
Enter the game folder, go into the folder called "data" and then inside the folder "mugen1".
Inside look for the file called system.def
Create a copy of the system.def file to have it as a backup in case something goes wrong.
Then open the system.def with any text editor such as notepad for example.
Look for the line that says rows and another columns:
You will see the number of rows and columns that the character selection menu currently has 4 rows and 3 columns:
Now you only have to change and add the number of rows you want in the lines of the system.def file to add more slots for characters:
And now you can add more slots for Mugen characters.
Important
Remember to always create a backup copy of the files before modifying them. In case you make a mistake you can get back the original file that you copied at the beginning before being modified.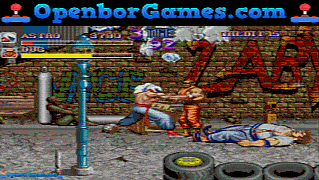 If you have doubts, something to contribute or some correction that we overlooked you can leave it in the comments so everyone can help and learn.