Here we show you a step by step tutorial on how to change the resolution in mugen of any game. If you need to change the window size of a mugen game we explain with pictures how to do it just follow our simple steps.
Changing the resolution can work to subtract or increase the quality of a game and the advantages of this can be that if the game is displayed in low quality by raising the resolution can improve the graphics a little. As well as on the contrary if the game has a lot of resolution and it does not show you well, the screen is small and the game is out of the limits you can place a lower resolution and that adjusts to your requirements.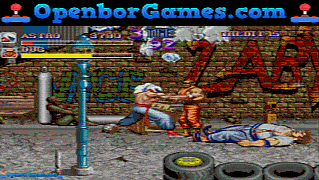 Steps to modify the mugen resolution
Method 1
Enter the game folder and look for the folder named "data".
Find the file named mugen.cfg
Create a copy of the mugen.cfg file to have it as a backup in case something goes wrong.
Then open the mugen.cfg with any text editor like notepad for example.
Find the line that says: GameWidth and GameHeight these indicate the width and height:
Make sure that at the beginning does not begin with ; and modify the values that are written by those you need to either increase or decrease them, as in the lines above you have an example and ready.
This is the way to change the resolution in mugen games you can increase and decrease it to your liking. If the game looks slow, shows errors when running or it exits the screen and does not look good, changing the resolution in this way may solve these problems.
Method 2
As all mugen games are not the same, the GameWidth and GameHeight section may not appear as in the previous image.
If this is your case and you can't find it, look for the [Video] section and modify the Width and Height lines with the resolution you want:
After this you should look in the lines below for the Stretch option and set the value to 1 as follows:
With any of these two methods you can change the resolution in mugen games, remember to verify that the lines do not begin with ; because that means that the line is disabled and is not in use so there would be no change if you modify it or on the contrary if you accidentally add it could create errors.
Video
Important
Remember to always create a backup copy of the files before modifying them. In case you make a mistake you can go back to the original file you copied before modifying it.
If you have any doubts, something to contribute or a correction that we overlooked, you can leave it in the comments so that everyone can help and learn.